Authors and Illustrator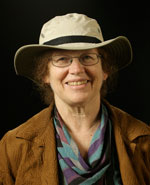 Lori Dengler
Lori Dengler is an emeritus Professor of Geology from Cal Poly Humboldt and an expert in earthquake and tsunami hazards. She was part of the team that developed the U.S. National Tsunami Hazard Mitigation Program and has participated in numerous post earthquake/tsunami survey teams including 2004 Indonesia, 2010 Chile and 2011 Japan and continues to work with the California Geological Survey and the California Office of Emergency Services on tsunami preparedness and outreach activities.  Dr. Dengler lives in McKinleyville California.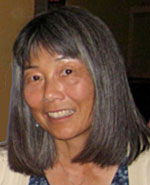 Amy Uyeki
Amy Uyeki is a multi-media artist who has worked in woodcuts, pastels and most recently animation. Her black and white animation was featured in a PBS hour documentary, "Searchlight Serenade: Big Bands in the WWII Japanese American Incarceration Camps" in which she served as co-producer. She has received several grants and awards for her work including a California Arts Council Visual Arts Fellowship, the Victor Jacoby Artists Grant from the Humboldt Area Foundation, and the New Langton Arts Award among others.  Amy lives in Bayside, California.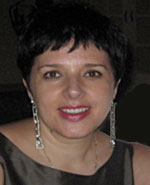 Amya Miller
Amya Miller was born and raised in Japan, moving to the United States for university when she was 18 years old.  She returned to Japan after 25 years in the US to volunteer as an interpreter to provide post-disaster assistance in late March 2011.  She has since worked in the cities of Rikuzentakata and Ofunato, most recently as Special Adviser to the City of Rikuzentakta.  Ms. Miller lives in Tokyo, Japan and travels to Rikuzentakata part of every month.